What is ChatterGirls
The Changing the Chatter: Celebrating ChatterGirls program goes beyond the limits and boundaries of the normal public education system to assist young girls in developing life skills for becoming confident, strong young women.
Chattergirls is about Celebrating, Happy, Aspiring, Truthful, Thoughtful, Empowered, Responsible Girls. And we want to spread the CHATTER to more girls.
Alicia Marcos Birong, founder of Guided Choices, created this program based on her experience coaching young girls and boys over the years changing the way they look at the world and themselves. They've become more confident in their own lives as athletes, musicians, singers, and college graduates. They've reacted with confidence to life's bullies, abusers, panic, and other destructive behavior after using her techniques and recordings.
Starting early with Alicia's techniques can win the battle of low self-esteem, chatter, and confidence. There is a real benefit to parents in that they will be connecting with their daughter. They will be inspired by her development as she grows into her true self, and they will see her confidence and strengths emerge as her values become obvious. We welcome all girls to join us to build better self-esteem and new friendships!
Changing the Chatter: Celebrating ChatterGirls is a mobile program and is available to your school, church, girl scout, park district or other group. 
Our Programs
Get a License
As a Nonprofit Organization, After School Association or Corporation, you can obtain a license to operate the ChatterGirls Program with groups of up to 100 participants or more.
Coach Training
Are You Ready to Become a Children's Life Coach?
There are many transitions in life that create questions about a person's journey. Life Coaching is a great career for a person who is passionate about helping others, and it can be added to your present skills or profession.
*Working with clients under the supervision of Alicia Marcos Birong, a highly trained Certified Life Coach/Clinical Hypnotherapist/NLP and therapist. Alicia teaches both from experience and education in these fields.
A Word
From Our Founder
"I'm Alicia, the creative mind behind ChatterGirls and I want to officially welcome you to the virtual home for our program.
We recognize that our world is changing. The current world that our children are growing up in is very difficult. Here at ChatterGirls, we want girls to ignore the negative chatter and celebrate how unique they are now! The fact that you are here means you want to do the same.
No matter what situation adolescent girls come from, they have an opportunity to change the world in the future and take power of their life right now.
Welcome to ChatterGirls!"
Board Members
Amanda Batcher, Ford agency model
Lori McConville, Owner of Marvin's Toy
Kristen Bennet, Teacher & Mom of ChatterGirl Participant

Our Upcoming Curricular Events & Activities
Winter Session of ChatterGirls
Event Info
Kindness Event Brownie presentation Palatine, IL
Empowering Athletes For Life
Event Info
Empowering Athletes For Life
Event Info
Speaker at Oakton College
Event Info
Oakton College 1600 E Golf Rd, Des Plaines, IL 60016 Link
Kalamazoo Michigan AfterSchool Spring Conference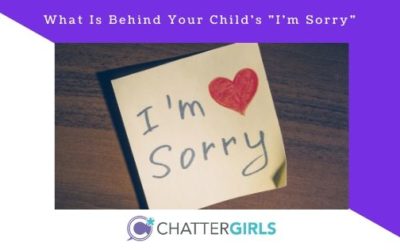 What Is Behind Your Childs' "I'm sorry" Four Common Reasons Children Say "I'm Sorry" Why do children say "I'm sorry" when there isn't anything to be sorry about? Why do they feel the need to express sympathy for a situation that involves other children, but not them? ...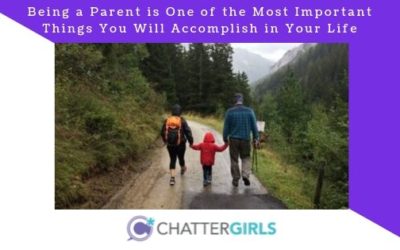 Being a parent is one of the most important things you will accomplish in your life. It is a season that never ends, and at the same time, is constantly shifting and adjusting. The reward at the end of those long days are immeasurable and irreplaceable. The lives of...
How do you manage tragedy in your home? We may be able to shelter our children from some news, but often times, news stories become school discussions. Discussions, images and other media input, may bring a child's fears closer to reality.
Pursuing Texas, Michigan, Illinois, Non-profit Organizations and After school Associations